Shipping Containers for residential use
There has been a lot of talk about the use of shipping containers in home building and whilst we do not expect shipping containers themselves to replace bricks and mortar, there are a number of areas where short and medium-term containerised accommodation could have a role to play.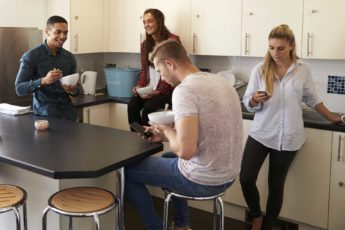 Housing Associations & Student Accommodation
Housing Associations often provide the first step on the ladder for many people to move into rented accommodation and with chronic shortages of housing in many areas we believe that shipping containers could help.
There have been a number of recent examples around the UK where planning has been granted for 'Meanwhile' use. This is usually a temporary permission that enables a prime area of land to be used before it is needed for something else and often this goes hand in hand with economic regeneration of areas to create new and vibrant communities.
The benefit of using container-based homes in these situations is that once the area is ready for total redevelopment they can be moved on to help new areas in the same way.
Converted shipping containers are ideal for individual living and provide a perfect base for single person or bunk accommodation such as at activity centres or for student accommodation.
Architectural Significant Projects
Whilst we do not believe that shipping containers will replace other building techniques, they are ideally suited to creating iconic structures and designs for homes of architectural significance. However they are not a more economical alternative to traditional construction as there are significant structural challenges in order to meet building and energy regulations.
If you are an architect or developer with detailed plans please get in touch and we will be able to provide a quotation to transform your ideas into reality.