Finding a unit which would be suitable for a remote and exposed location, secure and able to withstand all weather conditions, led Alderney Electricity based in the Channel Islands to look at what Portable Space had to offer.
The company needed a new Works Project Office to be situated near its power station. After talking to the Portable Space team, they decided on a 32ft x 10ft bespoke jackleg cabin which could be designed to meet their exact specification and with its additional support legs, would be ideal for locating on uneven surfaces.
Carol Walters, General Manager of Alderney Electricity explains: "This was to replace an old structure which needed updating and we were keen to have a bespoke cabin which was the size we needed and could be kitted out to meet our requirements."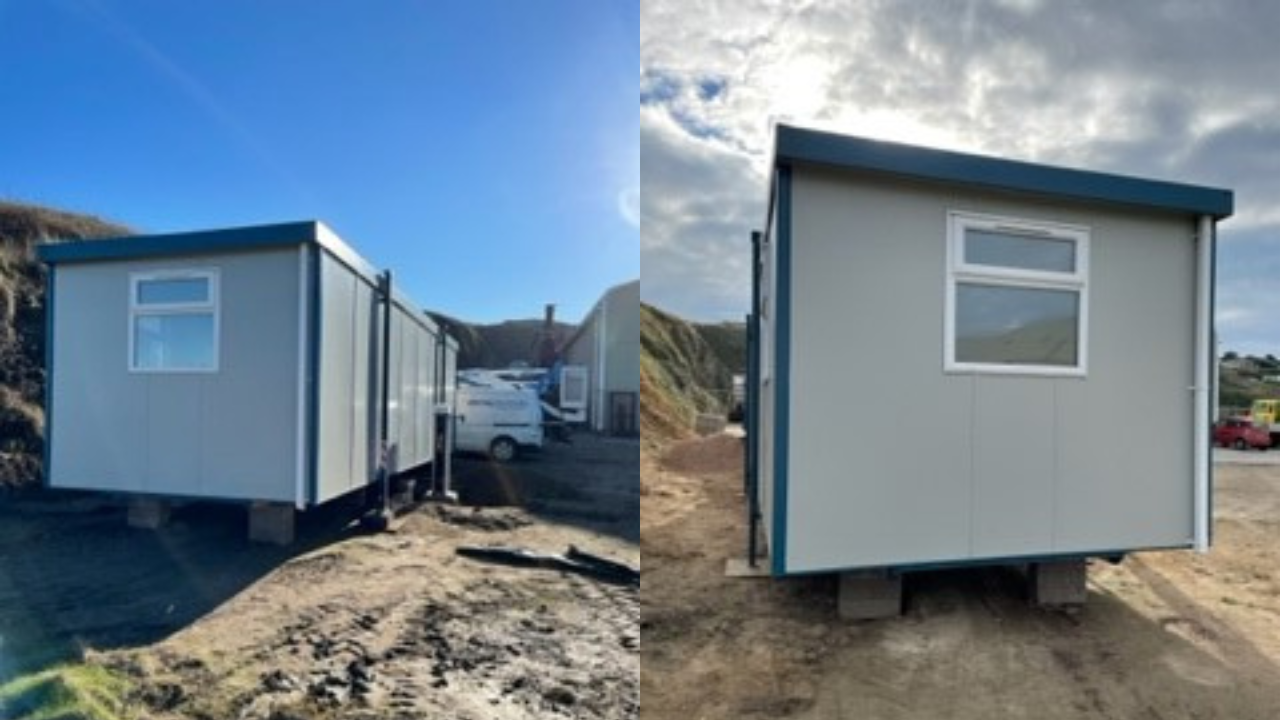 "Portable Space were extremely helpful in designing the unit complete with detailed plans of the electrics which we could install later. Being located on Alderney also provided a few logistical challenges in terms of delivery and installation, all of which were met efficiently and the cabin is now in situ overlooking the sea.
"Not only are we delighted with the quality of the cabin but also the first-class experience of dealing with the Portable Space team who really went the extra mile to help."