A major move from Ipswich to the Shetland Islands was posing a few challenges for John Goddard and his wife – not least transporting a partially-restored classic car safely and securely to its new home.
A one-trip 20ft shipping container from Portable Space, delivered with a very fast turnaround, provided the solution and the move was able to go ahead.
John says: "Making such a big move was always going to be a logistical challenge but getting my Ford Capri Mark 1 to our new home was adding to the list. As it was only part restored, I also had a range of parts which needed to go with it.
"I looked online and found Portable Space which was near us and then arranged to go along to its Bacton headquarters to see how they could help. From talking to a member of the team, I decided that a shipping container would work as it was robust and secure and could be kitted out with a false floor. I later installed some industrial racking to take all my other car parts and equipment.
"From placing the order to delivery took just four days, including having a grafotherm coating on the ceiling to prevent condensation, which was carried out in the company's on-site workshop.
"Now we are here in the Shetland Islands, I am still using the container to house the car and shipped parts and they remain in dry clean condition. The anti-condensation coating is certainly doing its job even in harsh local weather conditions and frequent changes in temperature and humidity.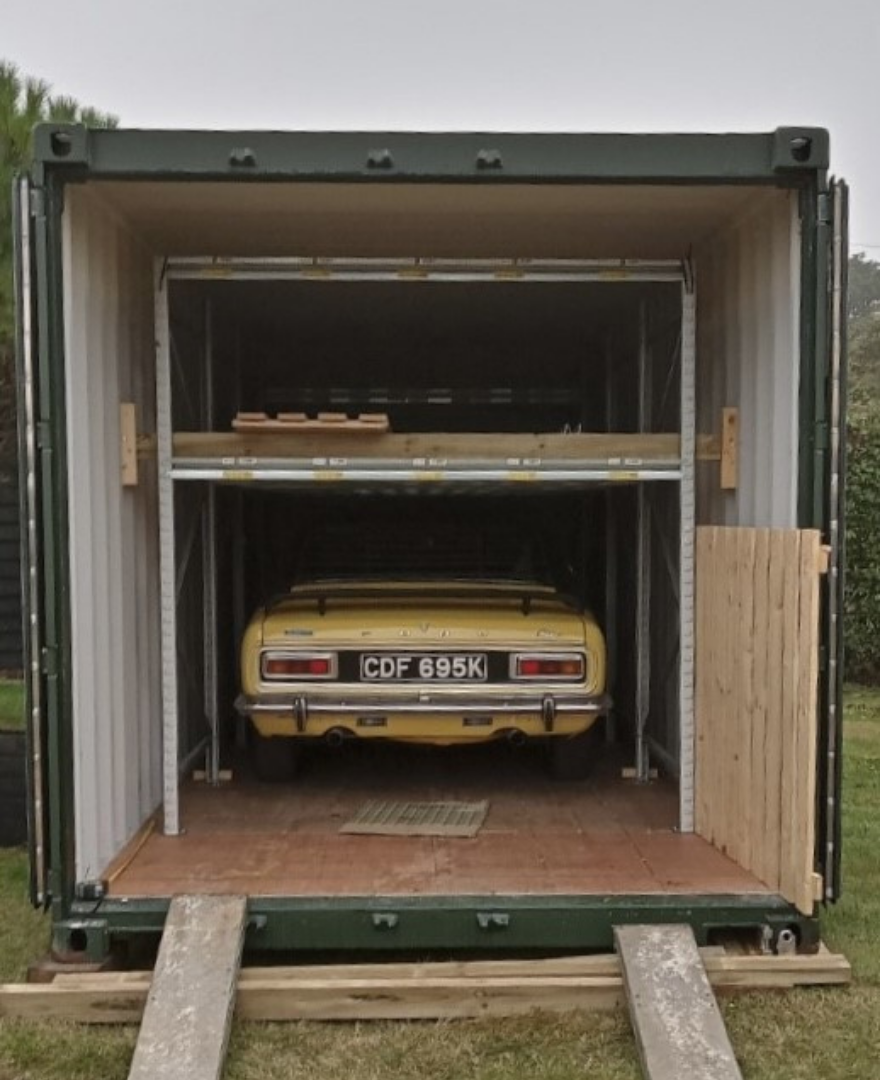 "There's no doubt about it– Portable Space came to the rescue with an ideal solution and helped us make the move smoothly and without any damage to my rare classic car and we are still benefitting from using the unit as storage."