Introducing the newest addition to our flat pack range – the Flat Packed Kiosk.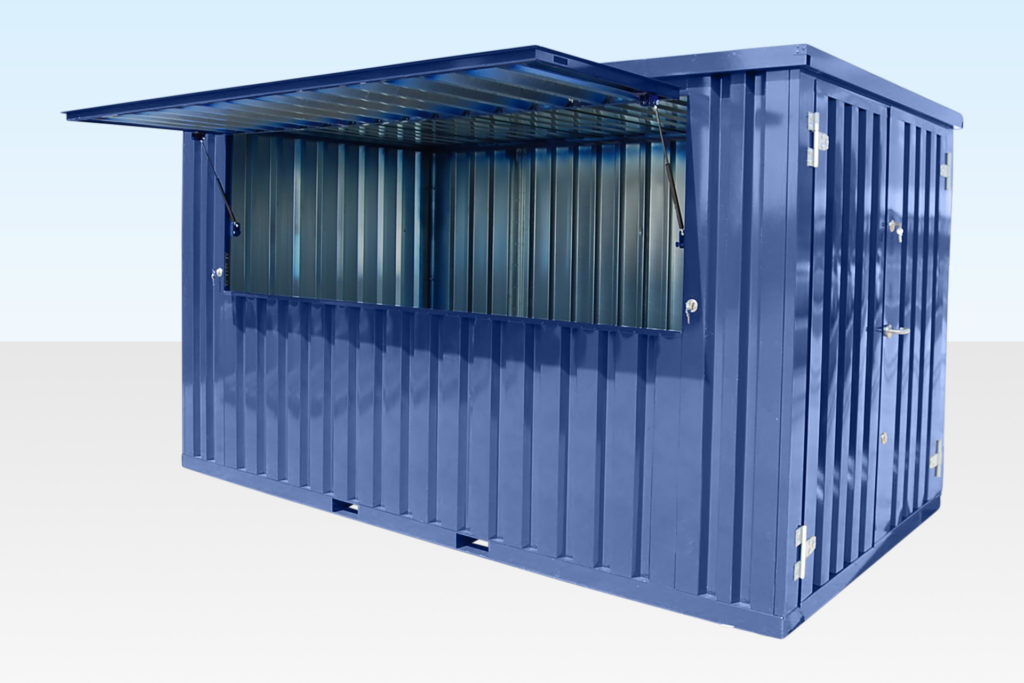 This is designed for venues with tight access or short term projects.
This double door flat pack container has a side opening hatch (hinged from the top) fitted to the 4m side. The hatch can be positioned on either of the long sides to meet your requirements.
The unit is ideal for use as a serving unit at events, festivals or any business for short term needs. It's also well suited for longer term uses, where either or both the interior and exterior can be fitted out and clad for use.
Interested to find out more? Give our sales team a call on 01449 782123.